Recipe below:


Here's a Vegan weight loss must for your breakfast. My Sweet Potato – Pumpkin Pie Smoothie. Rich, creamy and filling. Yup, it's a sweet potato based drink but it tastes like pumpkin pie. I want to pack in oatmeal every day to keep the chlesterol demons at bay and this fits perfect. I can make it in a flash and it is as filling as it is good.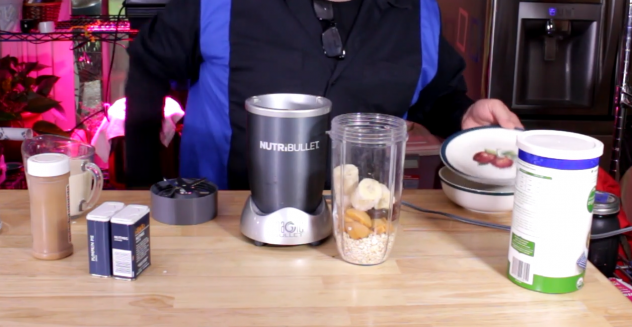 You can substitute canned pumpkin or if you have some roasted sweet potatoes in the fridge, you good too. Oats, frozen banana, 2 dates,  plant milk, sweet tater and spices blitzed up makes a fine quick and easy breakfast. Perfect for a breakfast to go or something good to sit back and savor.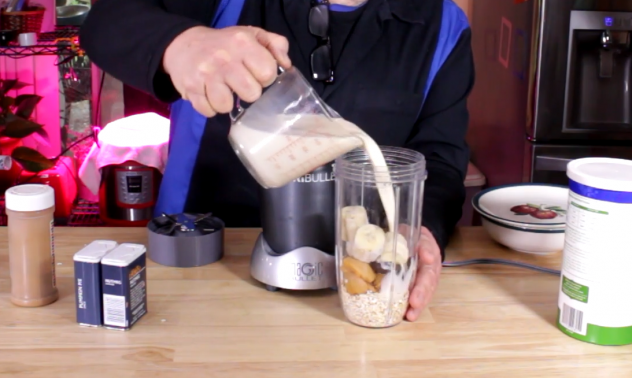 I love my little workhorse of a blender, my 900W Nutribullet. It has some extra power over the base Nutribullet and it is a super high speed blender. Check out the prices on eBay HERE   or click pic below.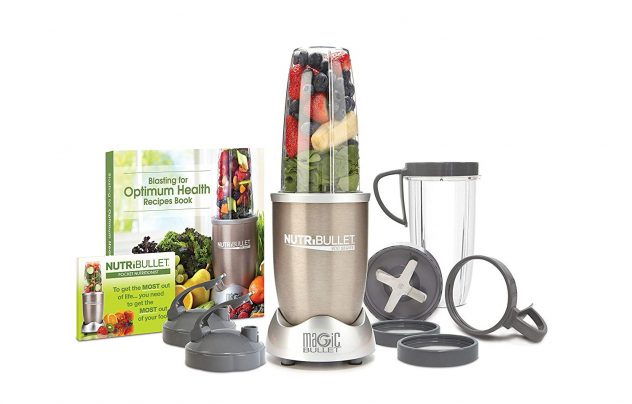 I always have fresh bananas on hand and when they get super ripe I freeze them. That makes them super sweet and perfect for Nice Cream or smoothies. Bananas are super nutritious and help regulate your blood pressure so, EAT YO NANNERS !
Vegan Weight Loss – Sweet Potato – Pumpkin Pie Breakfast Smoothie Recipe Below:
Vegan Weight Loss – Sweet Potato – Pumpkin Pie Breakfast Smoothie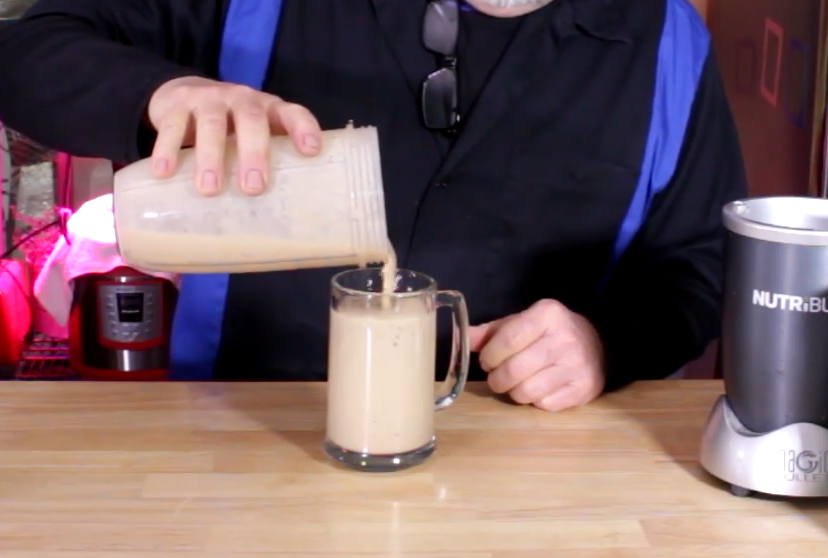 Ingredients
3/4 cup raw rolled oats
1 frozen banana chopped
16oz plant milk
1/2 can yams or sweet potato ( or pumpkin)
2 pitted dates
1/2 tsp cinnamon
1/4 tsp pumpkin pie seasoning
dash nutmeg
Instructions
Place all ingredients into a high speed blender and process till smooth. Enjoy !
7.8.1.2
5
http://4you2eat.com/sweet-potato-pumpkin-pie-breakfast-smoothie/