This is a fan favorite. Simple, delicious and easy to make. You can make flatbread, roti, tortillas and chips with this. You can make them using only lentils and water or add spices, garlic and veggie broth to add flavor. No oils required when cooking with a non-stick pan or griddle.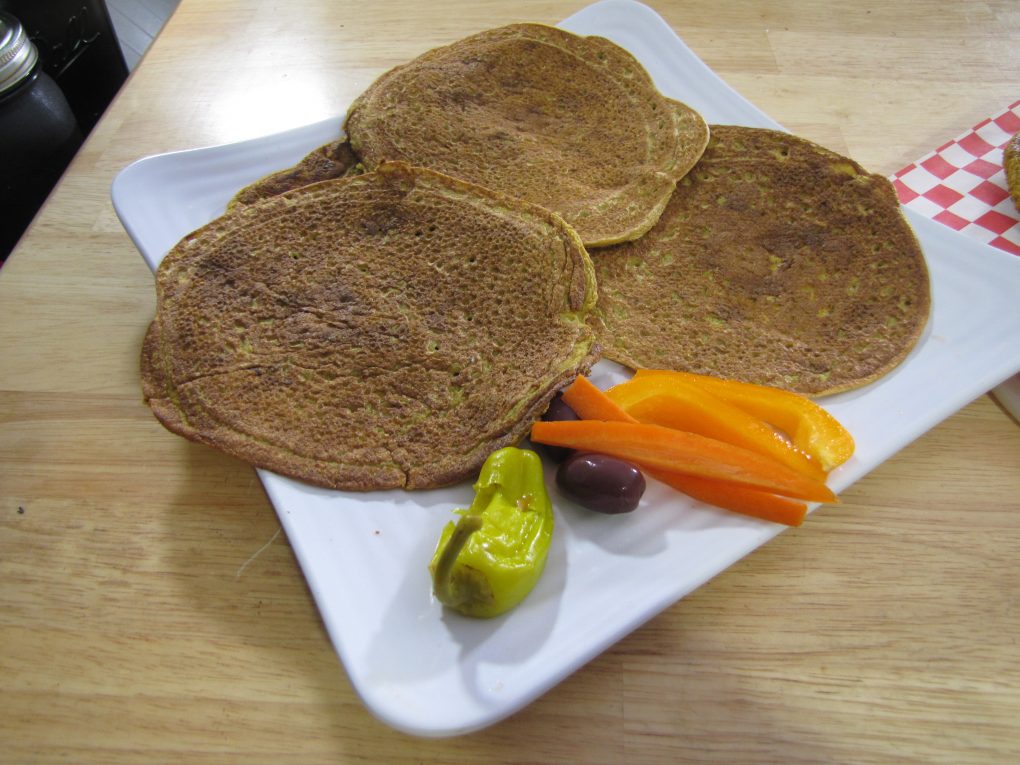 Hot fresh and mighty tasty flatbread in minutes. I got tired of throwing away bread because I rarely eat it up. I always eat Indian food and I got in the habit of buying a large pita bread and used that but I still wind up throwing it away. Now I can quickly and easily make a batch of this in minutes!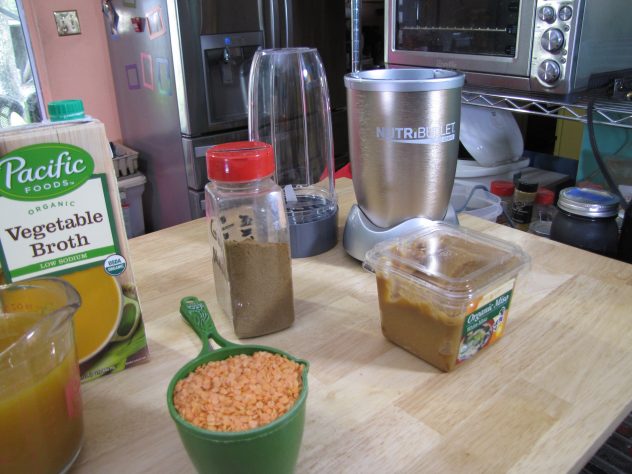 You can make thick, savory flatbread or add more liquid and make tortillas or even chips. To make chips, just cook longer on the griddle and cut into triangles then pop them into a 300 degree oven for 15 minutes or until crispy.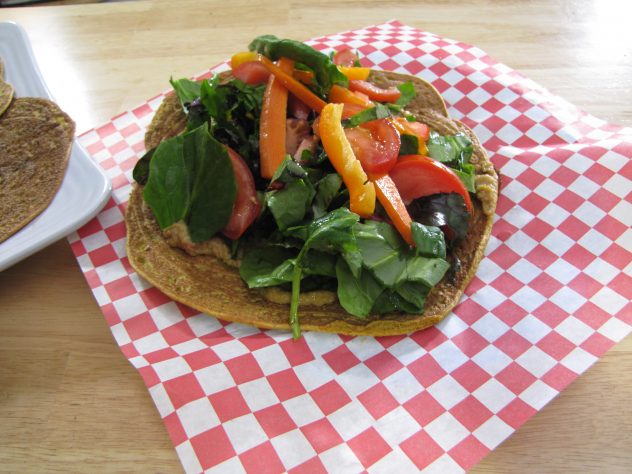 Here are links to some of the specialty ingredients:
Lentil Flatbread / Roti – Vegan & Plant Based Oil Free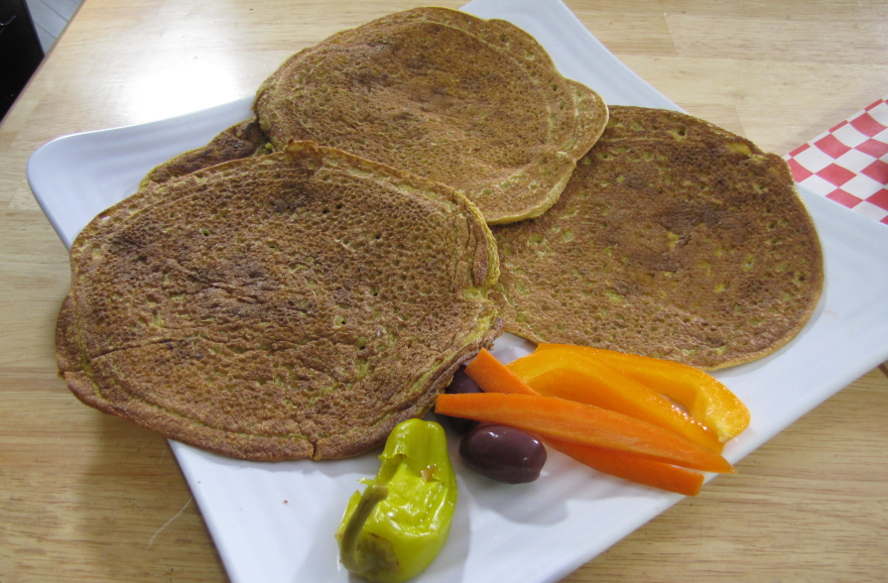 Ingredients
1 cup rinsed Lentis
2 - 3 cups Veggie Broth or Water
3 cloves Garlic
1 piece Turmeric
1 tbsp Garam masala
1. tbsp Miso Paste
Instructions
Preheat non-stick pan or griddle to medium high temp.
Place rinsed lentils and all ingredients in a high speed blender and process for 1 minute until smooth. Cook 1 1/2 minutes then flip and cook till desired doneness.
7.8.1.2
3
http://4you2eat.com/lentil-flatbread-roti-vegan-plant-based-oil-free/